Working Dogs: Professional Pooches Pictures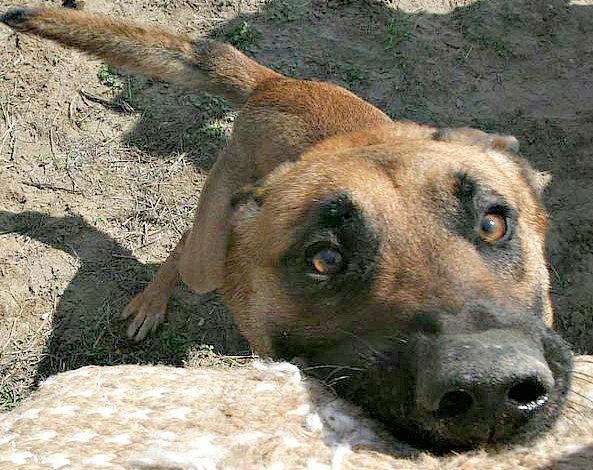 Dedicated working dogs do their duty without fail. We all benefit.

Show them thanks by perusing their coloring pages.
We owe these awesome animals. 
Some serve with the military or law enforcement, risking their lives. 
Others enhance our lives by acting as guides, assistants or therapy dogs.
Let's repay them.  Pick a coloring picture.  Then use it to spread the word about these fantastic fidos.



Military Working Dogs

War dogs have been used by the military for millennia.  These days they go on patrol, sniff out bombs, provide security, act as scouts and more.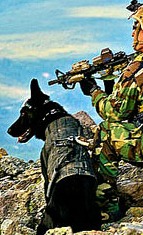 Like this unnamed dog and Navy Seal participating in training exercises in Alaska.

This is Kyra training to nose out explosives with her handler at the Norfolk, Virgina Naval Station.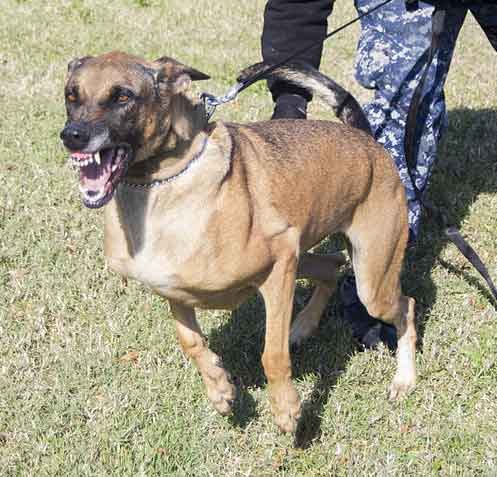 Law Enforcement
That's Dolce former service dog.  Now he's the FBI's very first therapy dog.  See that VS on his vest? 
That means he's a victim specialist.  He and his handler work with victims of serious crimes.  He's the canine of calm.  Read more.

Search and Rescue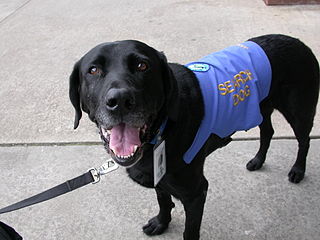 Meet Jake. Dogs like him save lives with their superior senses. 
He's schooled in the fine art of finding lost people.  He can find you in the woods or buried beneath rubble. 
Jake put his skills to use at the World Trade Center looking for casualties of the 911 attack.  He was just one among hundreds of dogs who gave their all.

Unfortunately, I was unable to discover the name of the canine hero below.  Update: The hero's name is Riley.   K. Massenburg was kind enough to provide the missing info!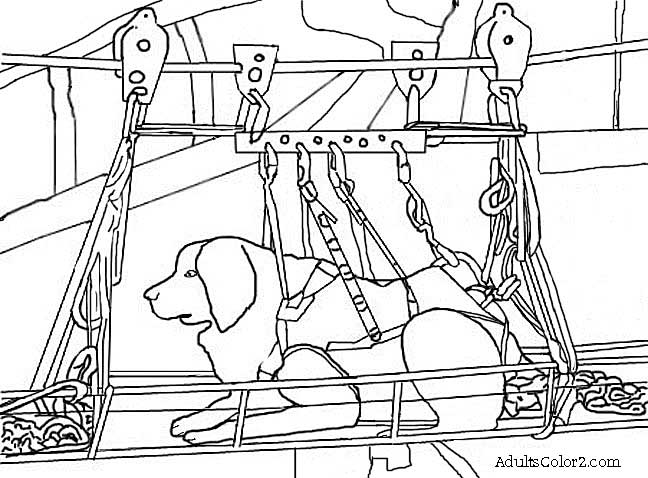 He was photographed being hauled across the huge pit of debris at Ground Zero.  That must have been quite a ride.
These simple pictures are meant to honor the efforts of these working dogs.
Hopefully, they'll help to keep their memory alive.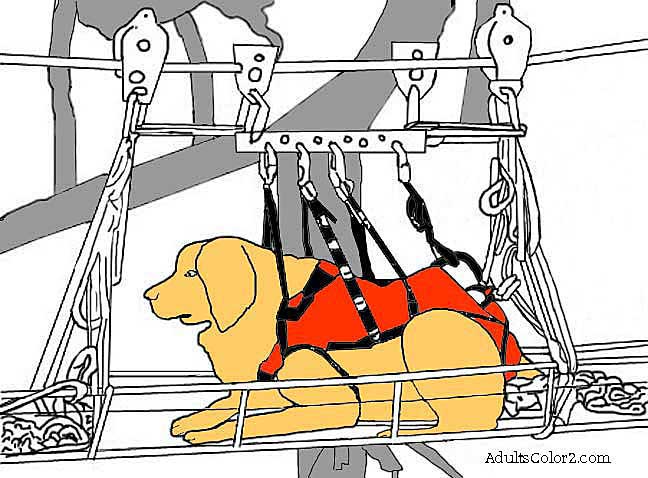 The following video sure will.  It's touching and guaranteed to put a lump in your throat!





Service Dogs

What are service dogs? Specially trained dogs that perform critical tasks for their owners.
They can act as a person's eyes or ears, signal an impending seizure, or remind them to take medication.  Some are trained to help with therapy or mobility.
There's one now...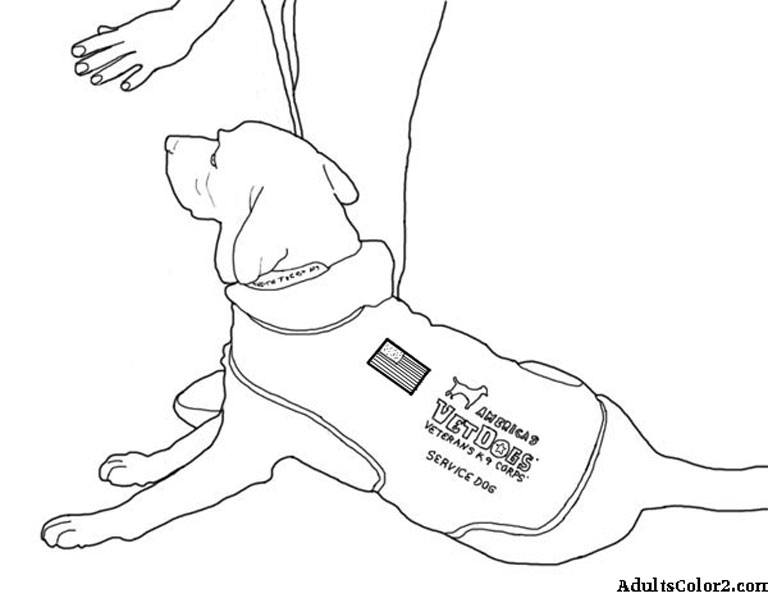 That well trained therapy dog is Maverick, a member of VetDogs.    VetDogs is a nonprofit that trains canines to aid America's disabled veterans.
Thank you Maverick (and fellow pooches) and your fine organization for helping our injured heroes.
How to Get Your Free Printable Coloring Page

Ready to color?  Click on the black and white drawing. You'll need a pdf reader to open the coloring page.  Look for the printer icon on the right side(top) of the page. Click on the icon.

Don't have a pdf reader?  Get one free by clicking on the Adobe Acrobat link below.


Stay tuned for more coloring pages featuring those incredibly helpful hounds.  Four-legged heroes that give it their all for us humans. 

Go back to Dog Coloring Sheets
Sources: Wikimedia Commons and Wikipedia