Coloring Pager
Coloring Pager is a simple way for you to keep up with the newest cool coloring sheets added to AdultsColor2.com.
Sign up. Don't miss out!
The Pager will "beep" you when there's something new in the zoo, ocean, garden, etc.
Then you can drop by. Print yourself a page. And color your cares away!
Sounds like fun, right? Simply click on the orange button to subscribe! That's it. Then you'll...
Be the first to know about fun pages like these...
Tiger Coloring Pages: Powerful Pussycats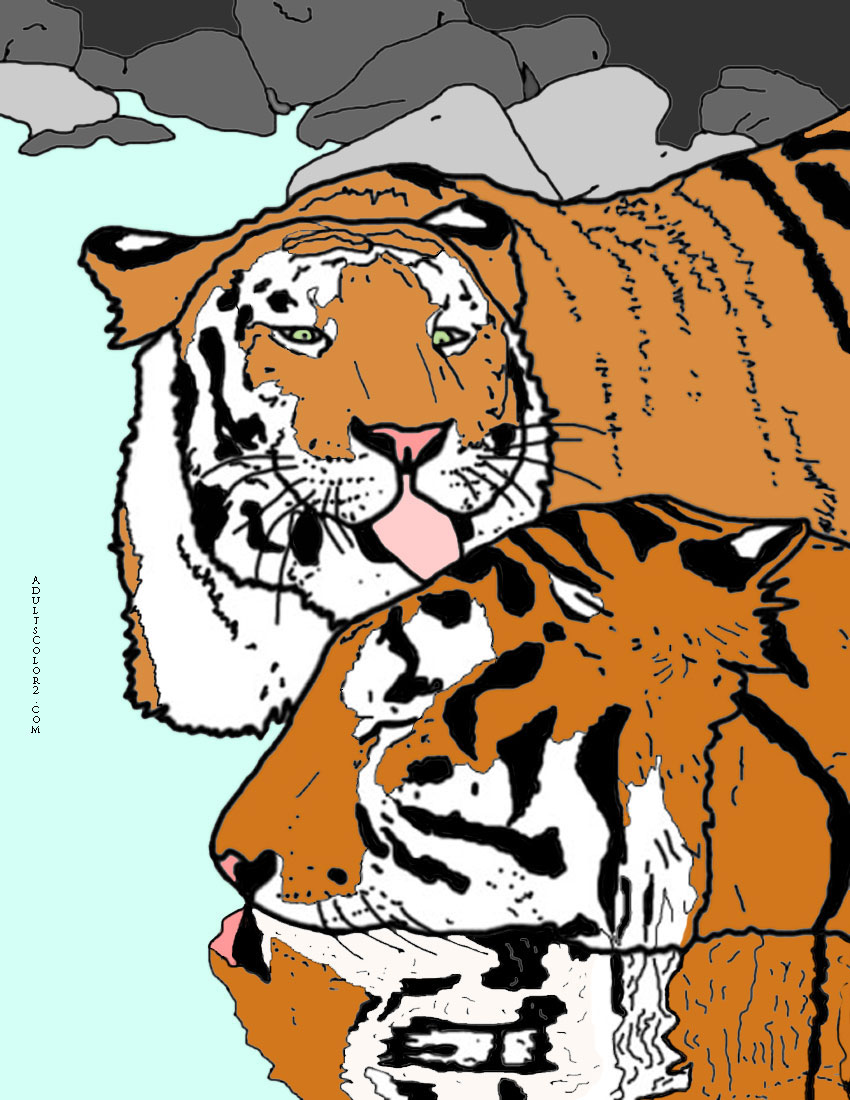 Tiger coloring pages captures the big cats. Line drawings of Bengal, white, Sumatran and other tigers yawning, sleeping, and hunting. Print and color a cat's life.