Beach Coloring Pages: Hang Out
Wish you could loosen up at a wild beach party?  Take ten with beach coloring pages, here and now.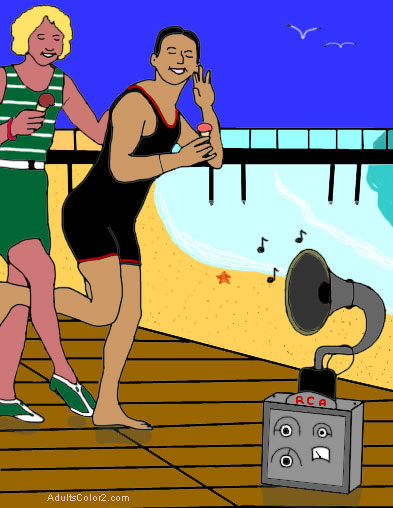 Let's Party Like It's 1923!
It'll be nearly as fun! :0

Color yourself a retreat! 
Don't forget  your radio and ice cream...and sunscreen




Wouldn't it be nice to let your mind unwind at the simulated seaside

Set sail with the pretend wind at your back?
All you need is a lot of imagination and these adult coloring pages. 
Visualize your favorite liquid locale. 
Escape...into the scene, know what I mean? ;)
How to Get Your Free Printable Coloring Page

Ready to color?    Left click on a coloring page and drag it to paint3d or similar.  Color then print .   OR...
Click on the black and white drawing. You'll need a pdf reader to open the coloring page.  Look for the printer icon on the right side(top) of the page. Click on the icon.

Don't have a pdf reader?  Get one free by clicking on the Adobe Acrobat link below.





Cozumel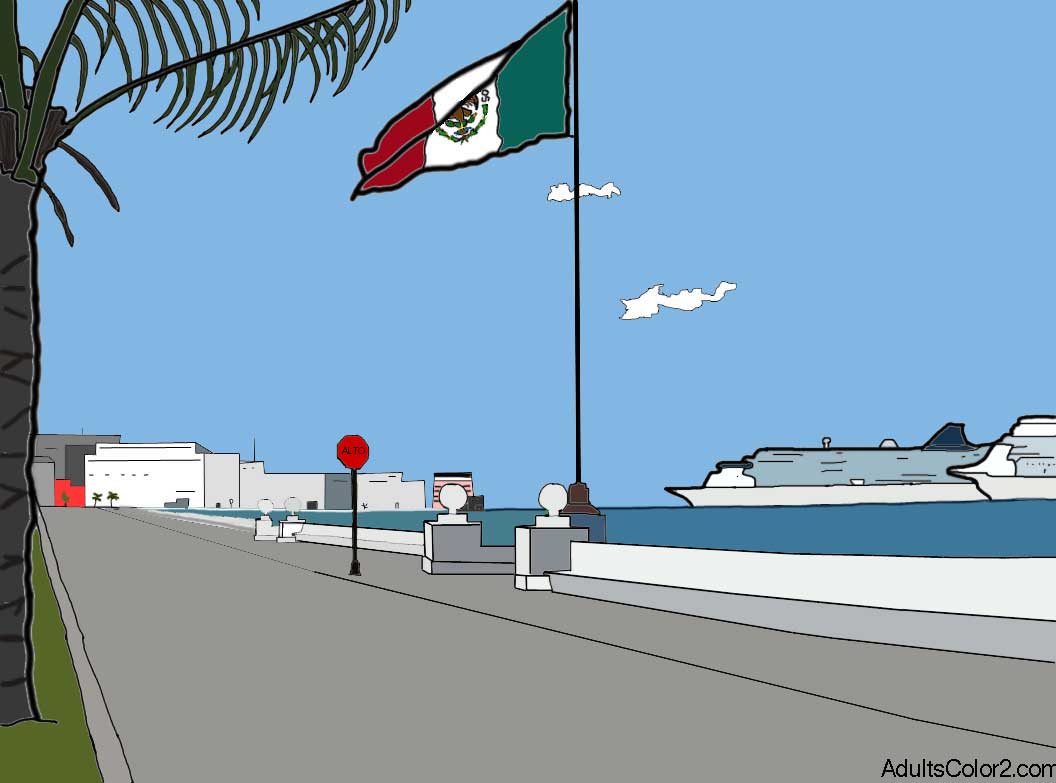 Maybe you'd like to drive the boulevard along the beach in Cozumel?  Gaze out at the beautiful waters.
Or arrive by cruise ship? 
Stop for some shopping fun.  Perhaps book a dive.  Charter a fishing boat for some reel fun?
Dream about your perfect vacation.  Plan it in your mind and unwind.
Perhaps Key West is more your style...

Key West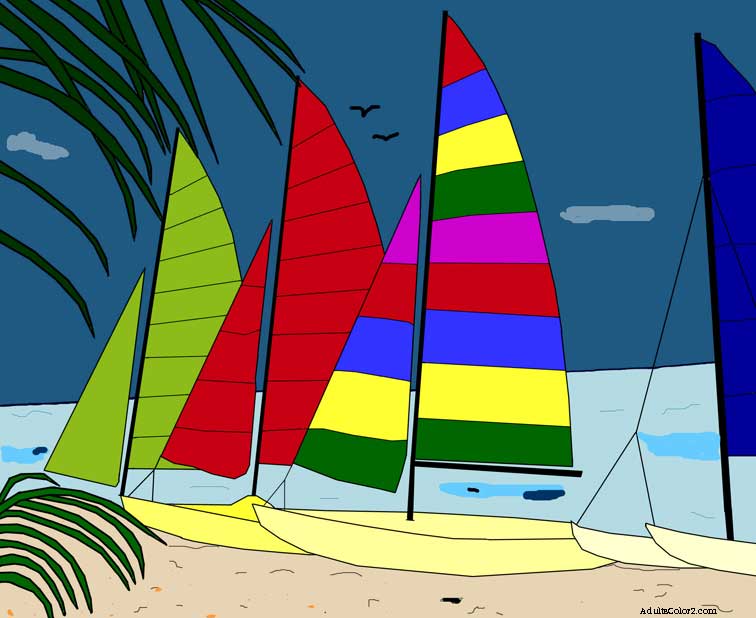 Could a relaxing sail around the key be more fitting for thee?  Ok then, pick your boat and go for a float!
Let your cares drift away on the gentle sea.
Maybe you'll meet up with a manatee!  Or see some other ocean oddity.

Picture the unique mixture of cultures of the Key.  Is the Conch Republic calling you?  Smell that delicious seafood simmering!

Or is Waikiki whispering in your ear?  Then...

Waikiki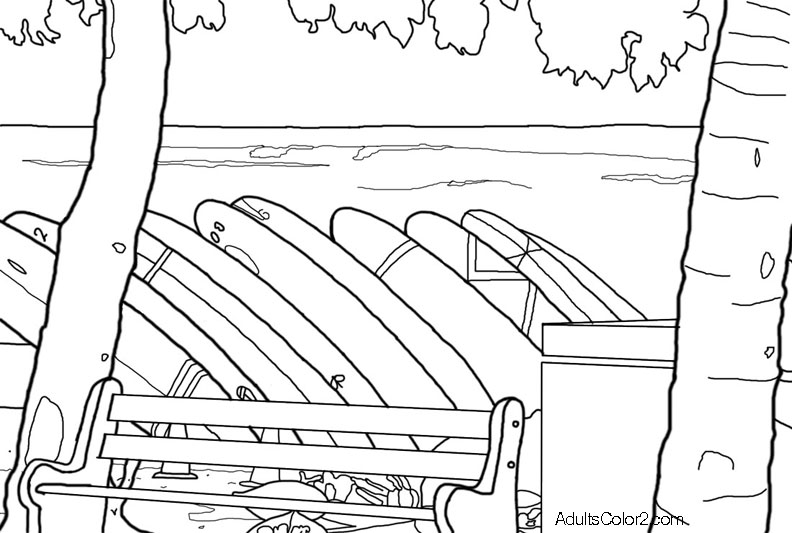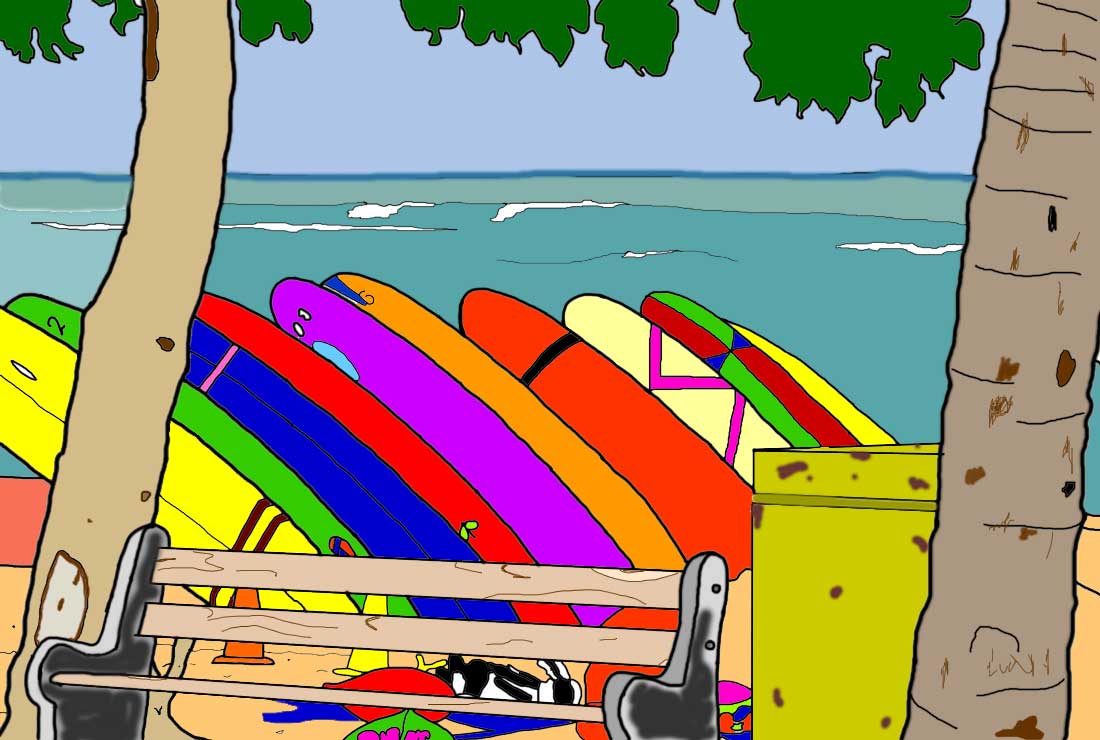 Grab a board.  Hang ten or maybe just five.  A wave of adrenaline will wash away your worries!
Need some lessons before you board the board?  You have come to the right place.

Or sit on this bench and watch the wacky happenings on Waikiki.  There's room.  I've saved you a spot!
Would you rather get away from the crowd?  Well...

Lonely Beach Coloring Pages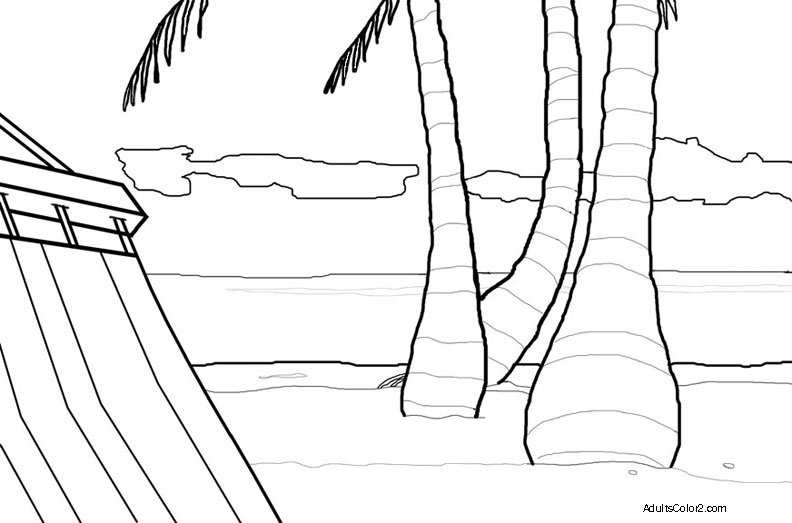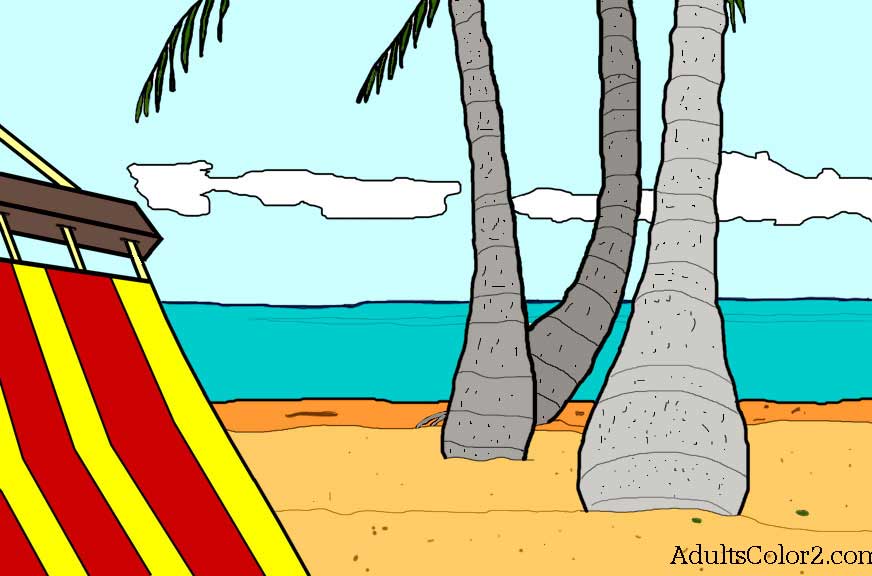 Does a little alone time on a deserted beach sound better?  Want to crawl into a hammock strung between palm trees?
Enjoy the sounds of nature as your hammock gently sways in the warm sea breeze.

Or maybe you'd like to sit under your beach umbrella?  Read or think or just allow your mind to wander.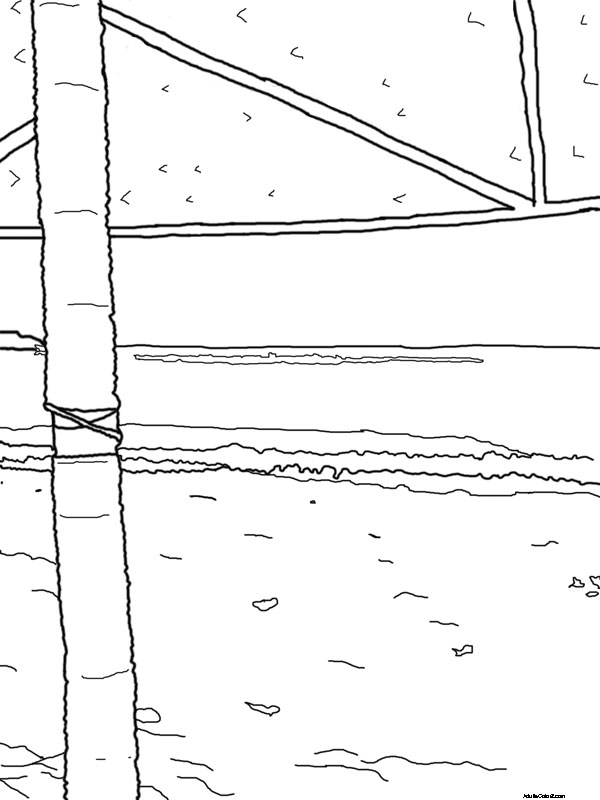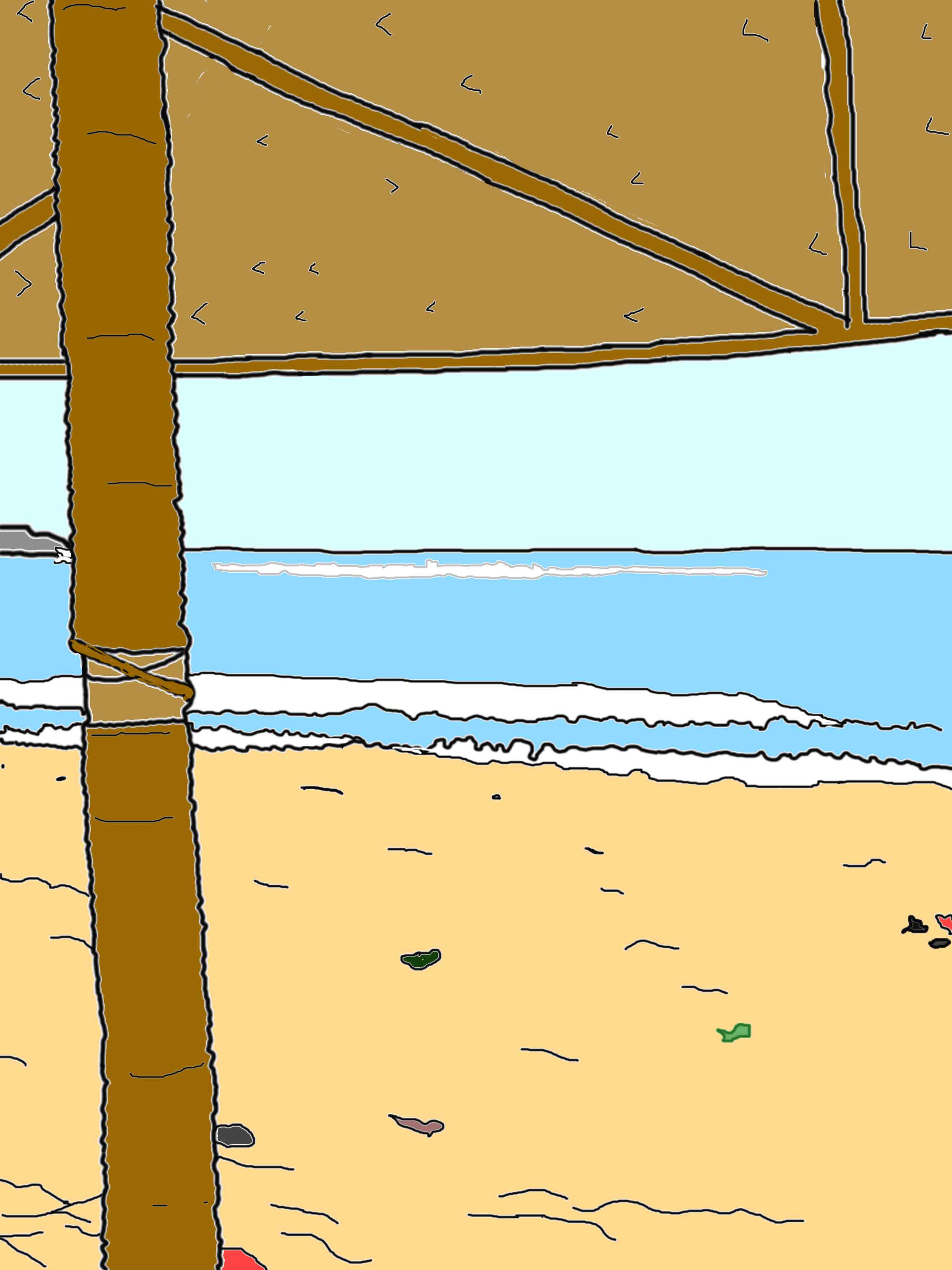 Let the sound of the surf lull you.  Sip on your favorite beverage.

Go ahead!  There's nobody around to bother you.  This beach is all yours, baby!  Enjoy.
Beach Coloring Page with Buckets

Remember the days when all you had to worry about bringing to the beach was your bucket and shovel?
Those were the days!  The adults did the work.  You had the fun.
Now you can color a page that'll let you relive that fun.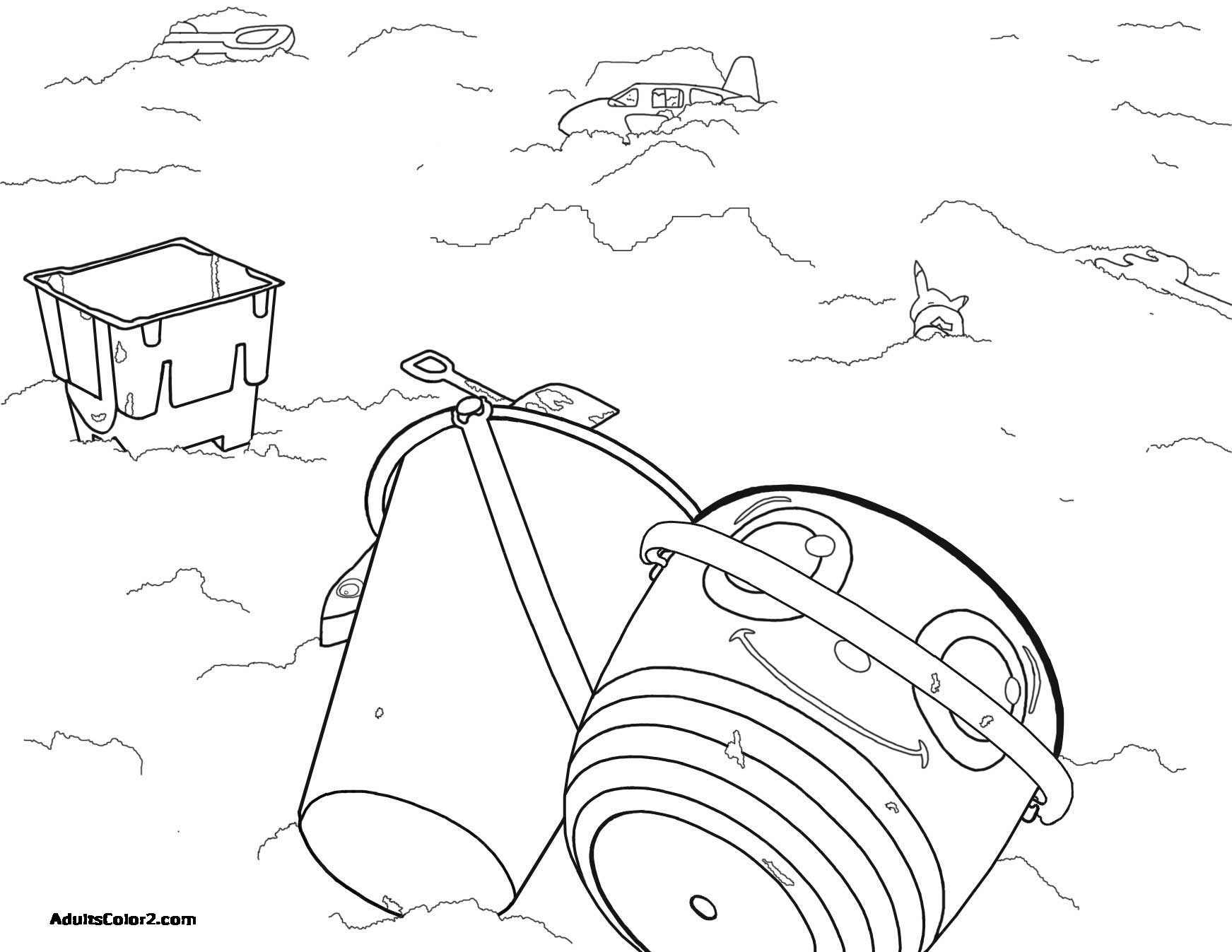 Hope you found a relaxing hangout along the shore.  Come back anytime.  The weather's always sunny, if you color it that way!
Leave a comment or a Like
B. Wineland wrote this article, and used GPT-4, OpenAI's large-scale language-generation model, as a research assistant to develop source material. The author wrote the final draft in its entirety and takes ultimate responsibility for the content of this publication.
Coloring pages on this site are created from my own photographs, Wikimedia Public Domain, PublicDomainPictures.net, PublicDomainFiles.com, PublicDomainVectors.org, Midjourney or Dall.e art generator.