Farm Animal Coloring Pages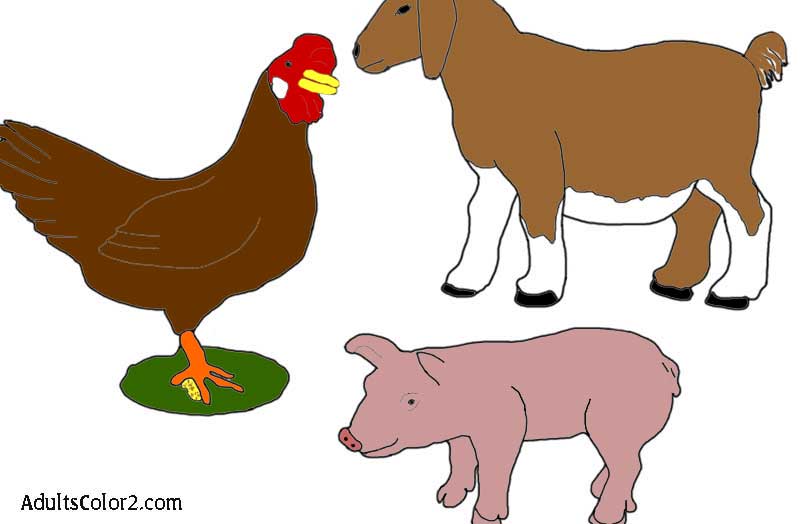 Remember when a bag of plastic cows, chickens, and pigs was a fun farm? Relive your backyard barnyard with farm animal coloring pages!

Pixels have replaced the plastic.  But all your favorite barnyard buddies are still here (or soon will be).  Waiting for you!
Travel back with coloring pages and a bit of imagination.  Come linger on the lawn with your fantasy farm friends again.

Manage your new magical menagerie in a digital domain.  Safe from Rover. ;) 

Go ahead, create critters in the colors you desire.  This time your not limited to what's in the bag!

How to Get Your Free Printable Coloring Page

Ready to color?    Left click on a coloring page and drag it to paint3d or similar.  Color then print .   OR...
Click on the black and white drawing. You'll need a pdf reader to open the coloring page.  Look for the printer icon on the right side(top) of the page. Click on the icon.

Don't have a pdf reader?  Get one free by clicking on the Adobe Acrobat link below.





Bah, Bah Any Color Sheep!

Here's your own mini flock of sheep to color.  There's no flies on these guys!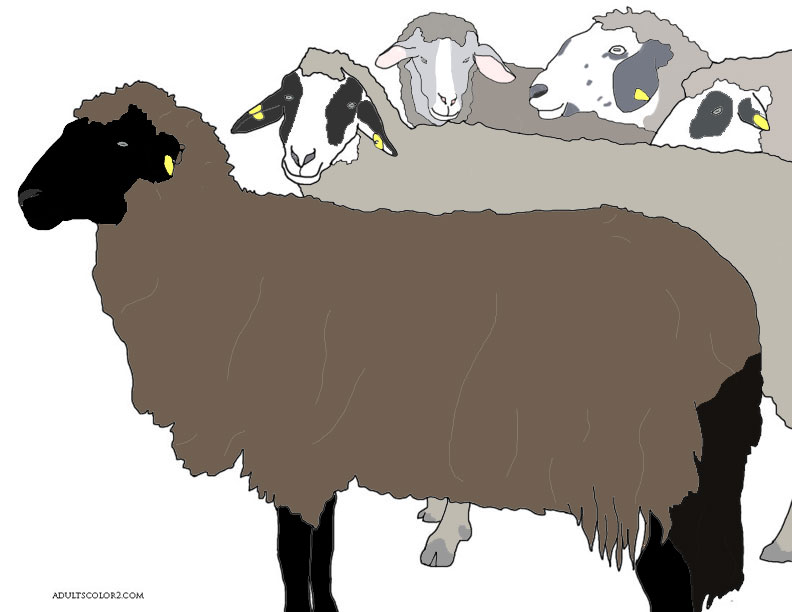 Horse Coloring Pages

The horse is a majestic beast that most of us only dream of owning.  Well, dream no more! Color your own trusty steed.
Then ride your magical mare anywhere you want to go.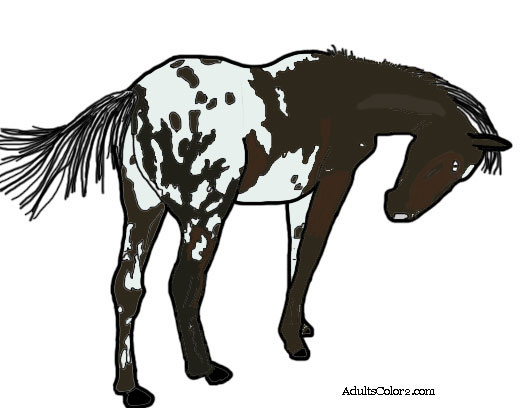 Cow Coloring Pages

No fantasy farm would be complete without a mama cow and her calf!  Here's a beautiful bovine and her baby for you to color.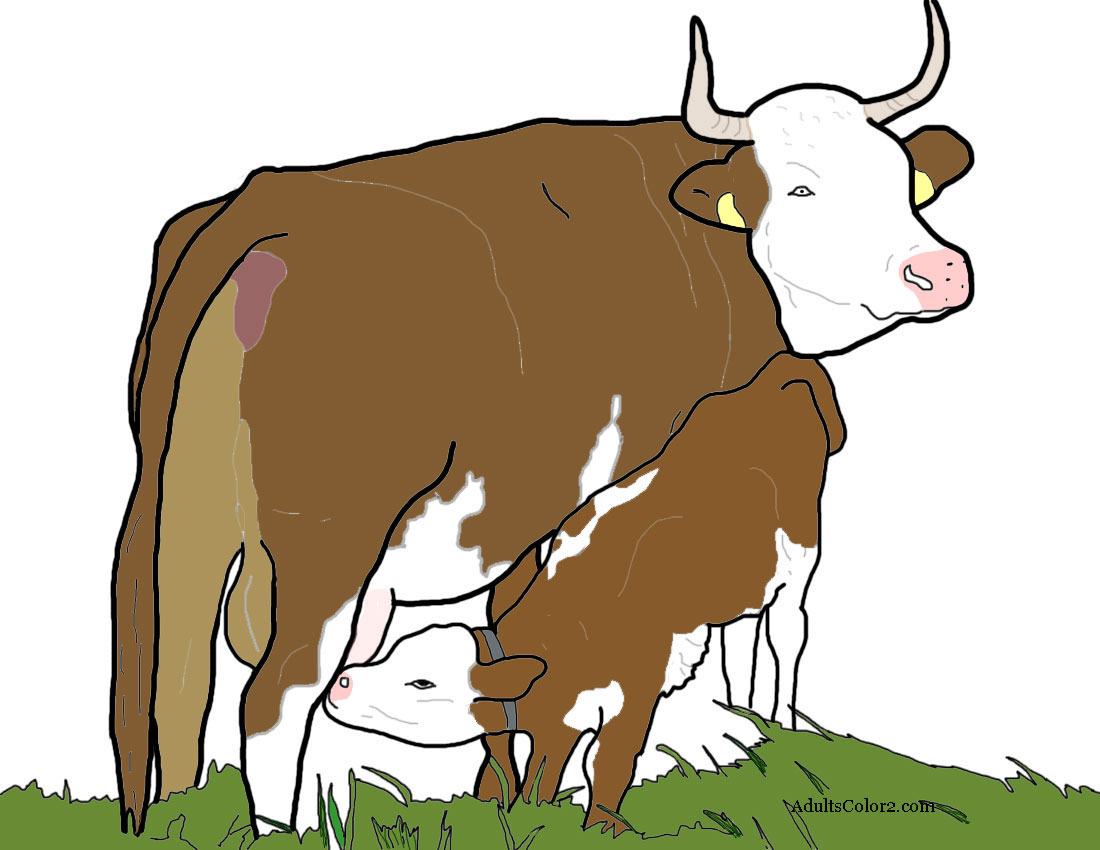 Chicken Coloring Pages

Simple barnyard birds scratching out a living.  Their reputation has been colored by claims of ignorance.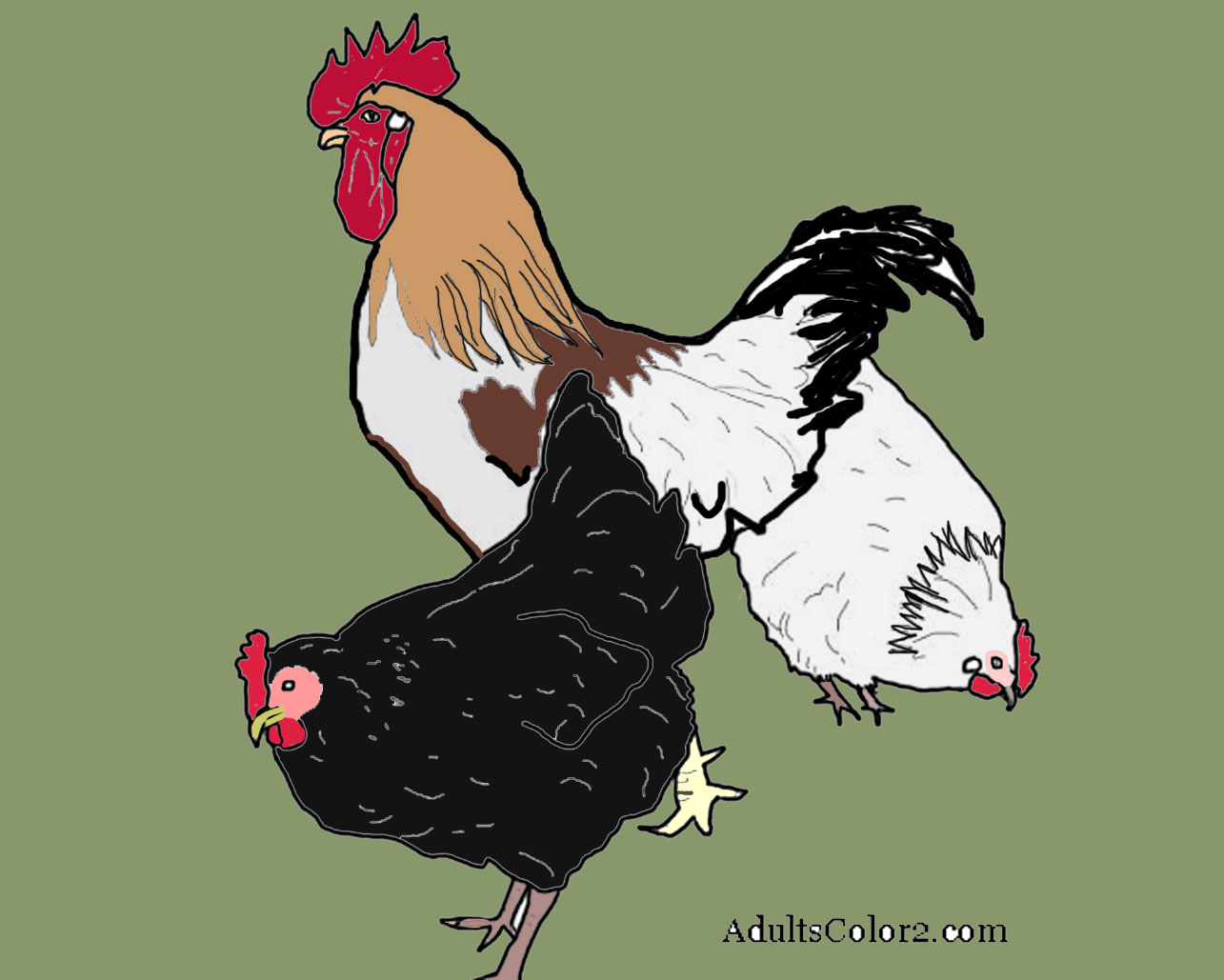 But this video seems to show a much brainier bird.



Pig Coloring Pages

Ok, pigs are cute!   There's no denying it.  Lots of people love pigs. 
My college roommate loved them so much I carried a marzipan pig bride and groom on a plane for her (back in the no net yet days). 
She adored them.  But her mom, not so much.  The pigs ended up on the groom's cake!  They were still present for her big day.  ;)
I digress...here are some porcine portraits for your coloring pleasure.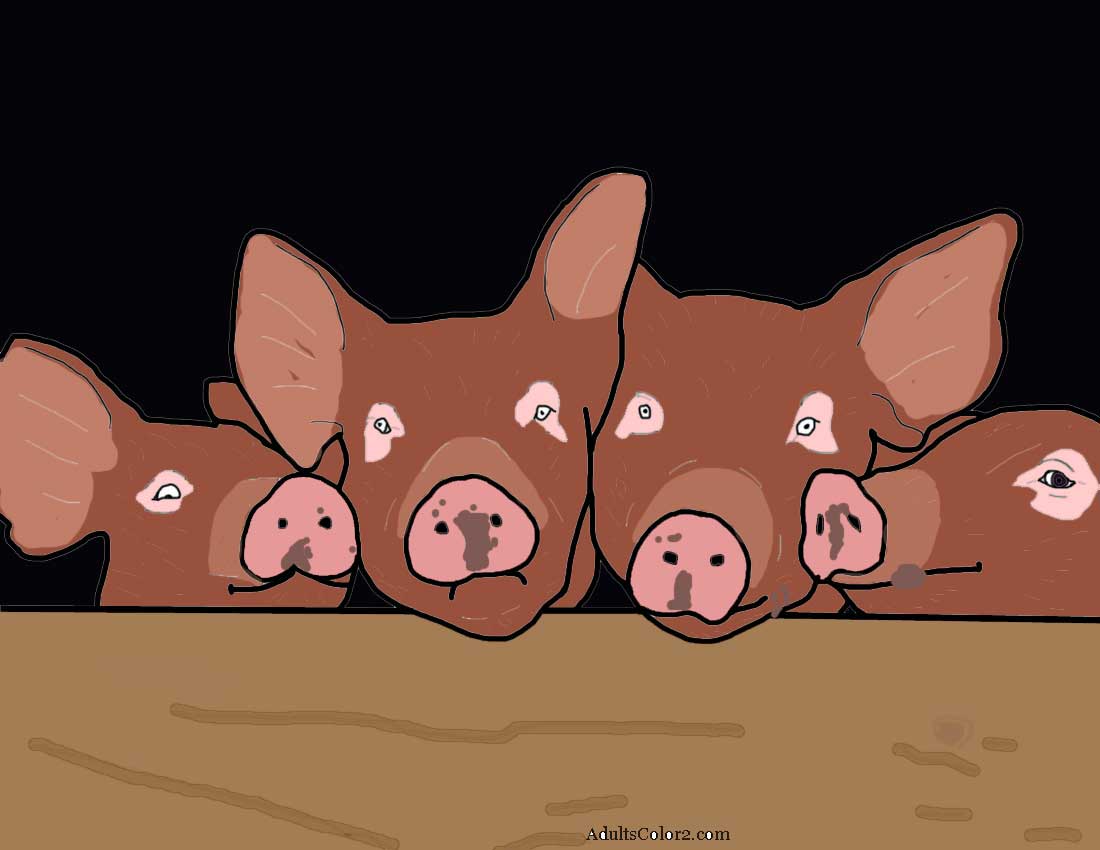 Four Pigs in a Poke!


Goat Coloring Pages

Goats, perhaps a little bit gruff for most people's taste, but kinda cute.  And very good weed eaters, I hear!
They're smart and able to climb trees that grow at an angle, according to Wikipedia.
So what's not to love?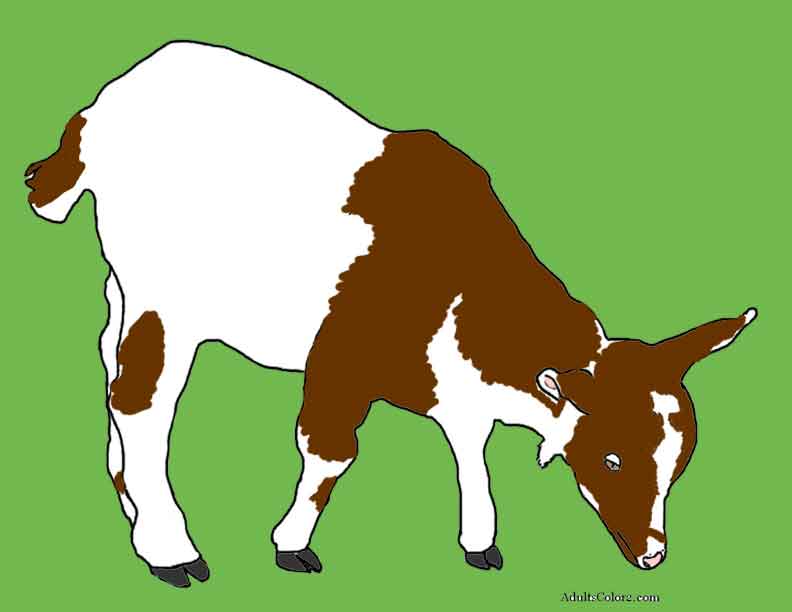 Now you can live out your livestock fantasy with farm animal coloring pages.  Color those animals you used to dream of owning.  Best part is there's no poop to scoop!
Travel back to my Home Page for more fun coloring pages