Dog Coloring Pages: Canine Characters

Patiently waiting for her master.
Canines, you're humanity's oldest and most faithful companion.  Dog coloring pages are a tribute to you.

Thousands of years ago you joined our pack.  Together we thrived.
Today,  you're more family than servant.  Your unconditional love sustains us.  Your antics entertain.  Our bond is unbreakable.

You eagerly perform your duties yet ask for so little. We could hardly function without you. The images below celebrate you being you! 
 
Now go fetch your human.  She's got some adult coloring pages to do!




Funny Dog Pictures to Color

Dog at Myrtle Beach, South Carolina Bike Week 12 May 2007 by Larry Grubbs.



This work is licensed under a Creative Commons Attribution 2.0 Generic License.

Dogs in clothes? It's a human thing.

Why do we do it?  Because you let us! 

Heck, maybe you enjoy wearing hats, costumes, and dresses?

Or maybe you're just too sweet for your own good? I don't know.

But I do know you look cute in them. 

You make us laugh.  With you not at you, of course :).

Humans click on the photo to scoot over to my comical canine page to get some of these coloring sheets.

Dogs keep reading.




Working Dog Coloring Pages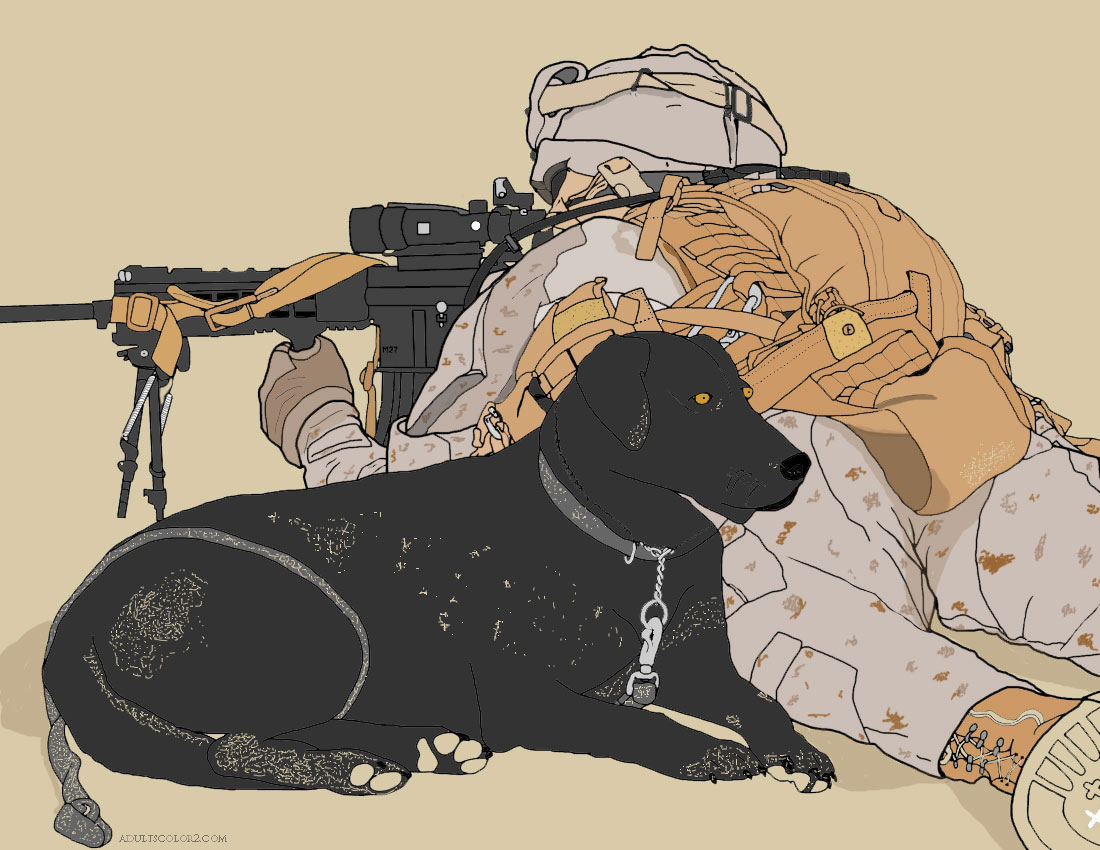 Canine heroes doing their duty (no snickering).

Patriotic pooches serving their country overseas or at home.

You sniff out drugs, bombs, and cadavers.  You track, guard, search, rescue and more.
We depend on your superior sense of smell and hearing.  It often keeps our bacon outta the fire.
No lap dogs (well, maybe on the inside) here.  Just hard working, fearless fidos!



Dogs In Costumes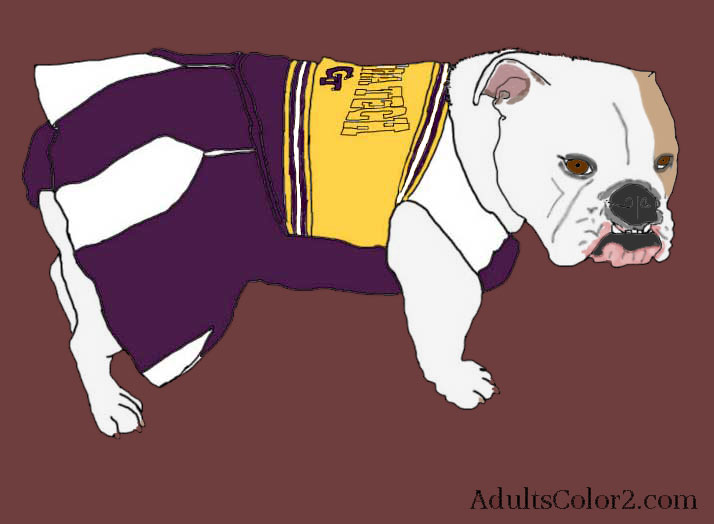 Comic relief is one of the greatest services you guys perform. Everyone can use a good laugh now and then.  You guys don those wacky outfits like real troopers.
You patiently put up with our human weirdness!
Holiday Hounds, we thank you for lifting our spirits.
Have You Created a Masterpiece?
Did you take a dull coloring page and turn into an awesome work of art? Are you bursting with pride?

Why not share it here? You could include any special coloring techniques you used.
Patience, my friends.  I know you guys do more.  I'm working on additional pages.

But in the meantime...

Thanks for all you do. Hope you liked my tribute.  You didn't bury it in the backyard did ya?  Or do something even worse...like leave a liquid comment.
B. Wineland wrote this article, and used GPT-4, OpenAI's large-scale language-generation model, as a research assistant to develop source material. The author wrote the final draft in its entirety and takes ultimate responsibility for the content of this publication.
Coloring pages on this site are created from my own photographs, Wikimedia Public Domain, PublicDomainPictures.net, PublicDomainFiles.com, PublicDomainVectors.org, Midjourney or Dall.e art generator.