Printable Holiday Coloring Pages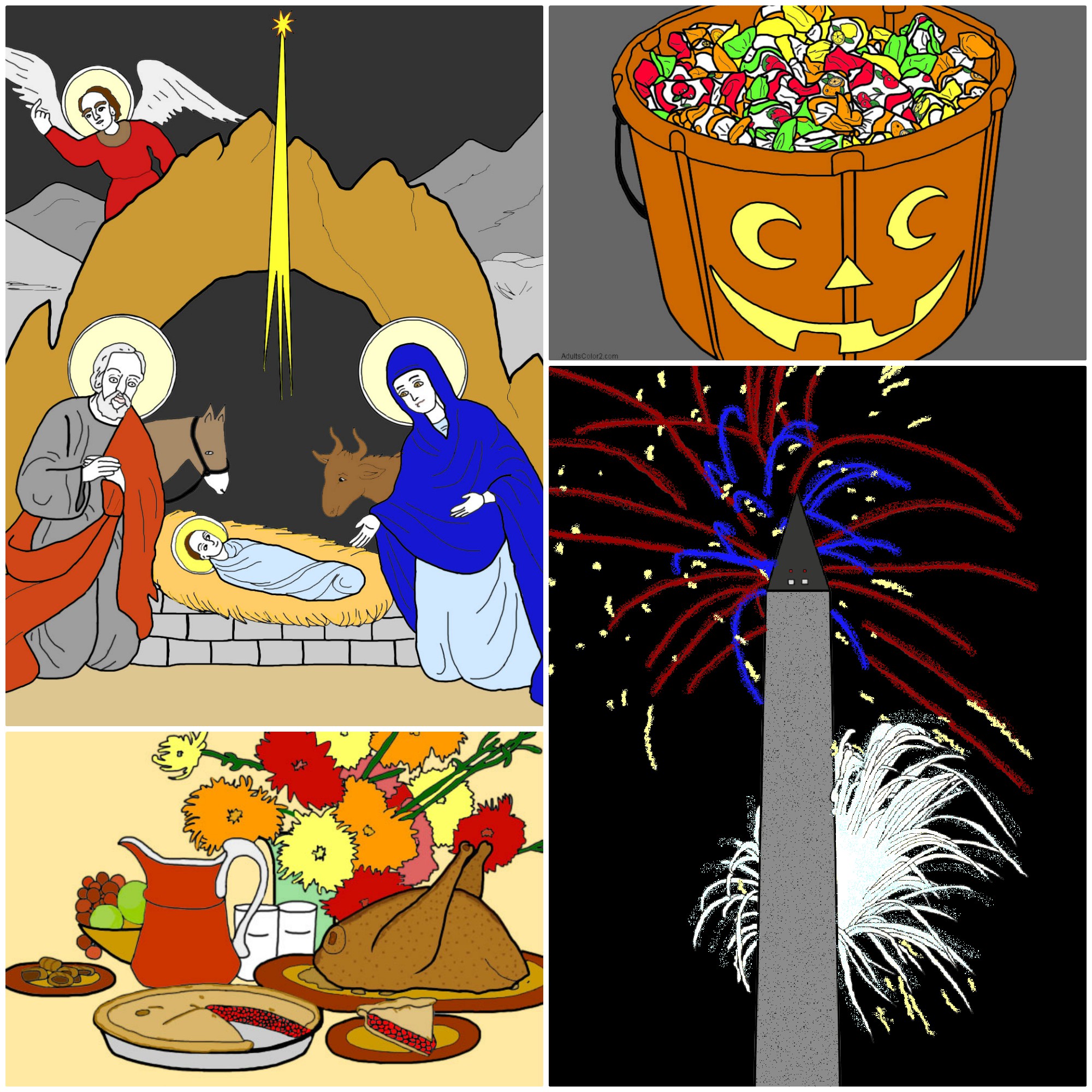 Celebrate with holiday coloring pages!  Pick a pic that brings out the festive mood in you.  Hang them about the house to focus your festivities.
Color the symbols of the season or day.  Halloween, Thanksgiving, Christmas and more on the way.

Keep your art or give it away!  Enjoy the special day with a nice picture that you created.  Free fun! 
Create new memories...get the kids or grandkids involved.
Christmas Fun
You probably enjoy this season the most.  Why wouldn't you?  You give till it hurts trying to bring joy to others. ;0  Usually the pain is in the stack of receipts you gain.

Here's your chance to get some free, printable Christmas coloring pages!  No cost.  Just a bit of fun while you're not on the run.  A break between buying, wrapping and cooking.
You deserve a break. Lose yourself in a Yuletide activity that you can do sitting down...with your poor, tired feet propped up. 
Soon enough, to your mind will spring that thing(or 10) that you forgot!  And you'll be away like a shot.
Thanksgiving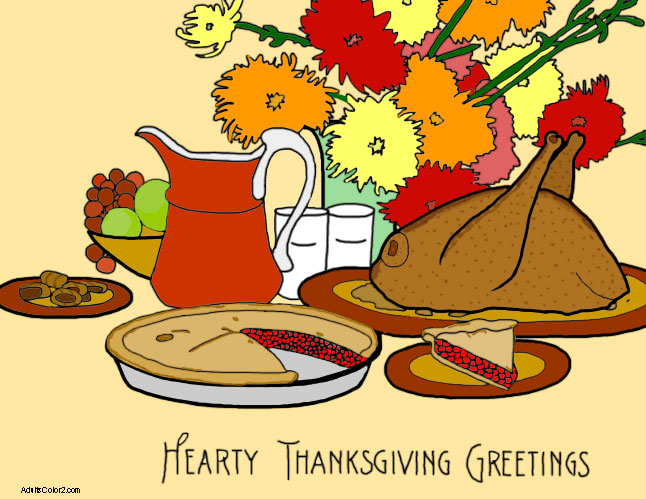 That extraordinary day that you give thanks for all that you have!  Then you try to eat all that you have...turkey, taters, rolls, pie and more. 
Then you go for a snore?  If you're lucky, if not it's a cleaning nightmare you tackle.

Days of shopping and cooking that result in a fabulous feast that gets wolfed-down in fifteen minutes flat!  Then comes the real festive fun. 
Cleaning up.  Jamming leftovers in every nook and cranny of the fridge.  Putting away the fine china(Chinet) till next year.  Holiday fun!

Soooo...before the frivolity begins, do a couple of Thanksgiving coloring sheets.  Or after the eating frenzy and cleaning are done relax with a bit of coloring fun.
Halloween Holiday coloring Pages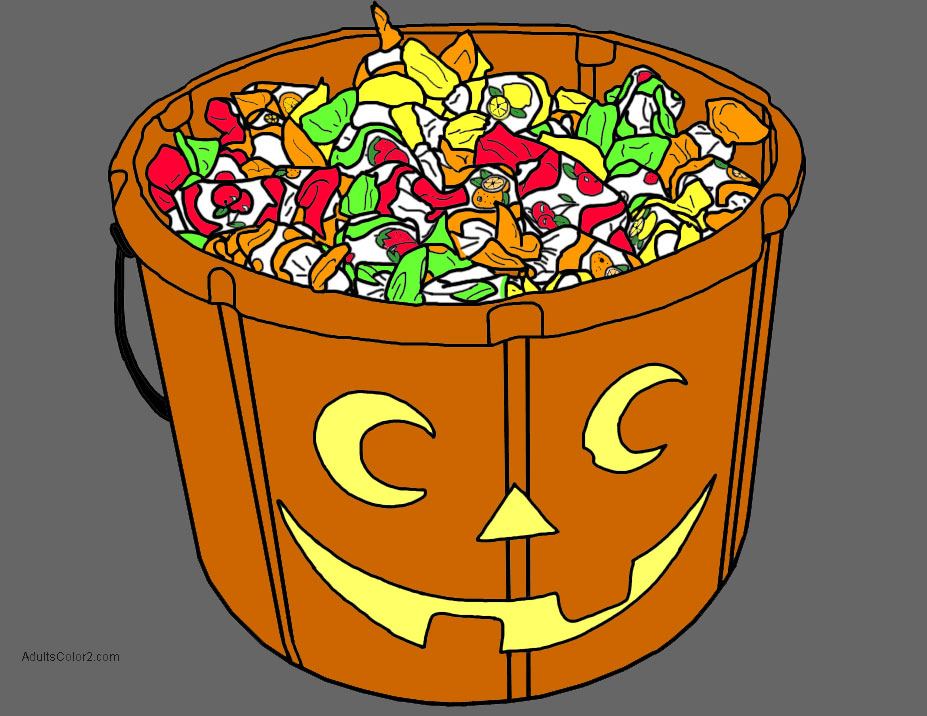 You need some ghosts and ghouls to set the mood for this fun fall day!   From the first of October to the last, pumpkins and witches mean you'll soon have a blast.
Bring to life some adult coloring pages of these Allhallows eve creatures.  Then put them in places where they can be seen.  Watch out!  Some may incite a scream.
Fourth of July
America's day to celebrate our founding!  A time to remember the struggle to become and remain a free country.
Picnics, parades, fireworks and more or just a few of the things we have in store.
Why not commemorate this day with a few coloring sheets that symbolize its greatness?   A Revolutionary War soldier, the Liberty Bell, Statue of Liberty or Uncle Sam.
Holiday coloring pages can help take the edge off the celebratory date with a bit of fun.  Or add to the festivity with pictorial reminders of why the day is so special!
More to come.
Source: Coloring sheets are derived from Wikimedia Public Domain images or my own photos.