Printable Free Christmas Coloring Pages: For All Ages
Reason for the Season!
Free Christmas Coloring pages contain something for everyone!  Noel-centric images of the season.  A Nativity scene, Santa, angels, Rudolph with attitude and decorations.
Help yourself to one or more!  They're my gift to you.  You'll enjoy a relaxing moment away from the hectic preparations.
Forget your lists and costs.  Show your cares the door.  Unwind...lose yourself in the coloring page.  Focus on you for a few minutes!

Nativity Scene













Christmas Angel Coloring Pages


These lovely angels are sure to make your spirit take wing.   Color them and know the joy they spread.  Ringing, singing, hugging and guiding!

The ringer is from a vintage postcard and the hugger from a postage stamp from Finland.  The last one is from a photo of a Nativity Angel by Bill Egan.
And now an angel with some Christmas messages.  Hope there's one you like!

These guys didn't want to miss out on the holiday fun.  So I let them tag along.
The angels on the sled are taken from a stamp from the Ukraine.

Christmas Stocking Pages

Why not grab a stocking picture, color it and hang it up?  Maybe Santa will reward your efforts with a little gift. 
Or make a present of your art to someone special.  Spread the cheer!




Assorted Free Christmas Coloring Pages

Just added some Merry Christmas sheets that you can decorate.  Left plenty of room for you to add your own touch!

Sorry the images are not categorized but time is running short.   Will get back with more pictures and organize this mess for you!
Here's a jumble of Santa in a blimp, an elf, some presents and an ornament.  Plus a Santa Jack o' Lantern 'cause nothing says Christmas like a creepy, carved pumpkin, right?  And then there's Rudolph...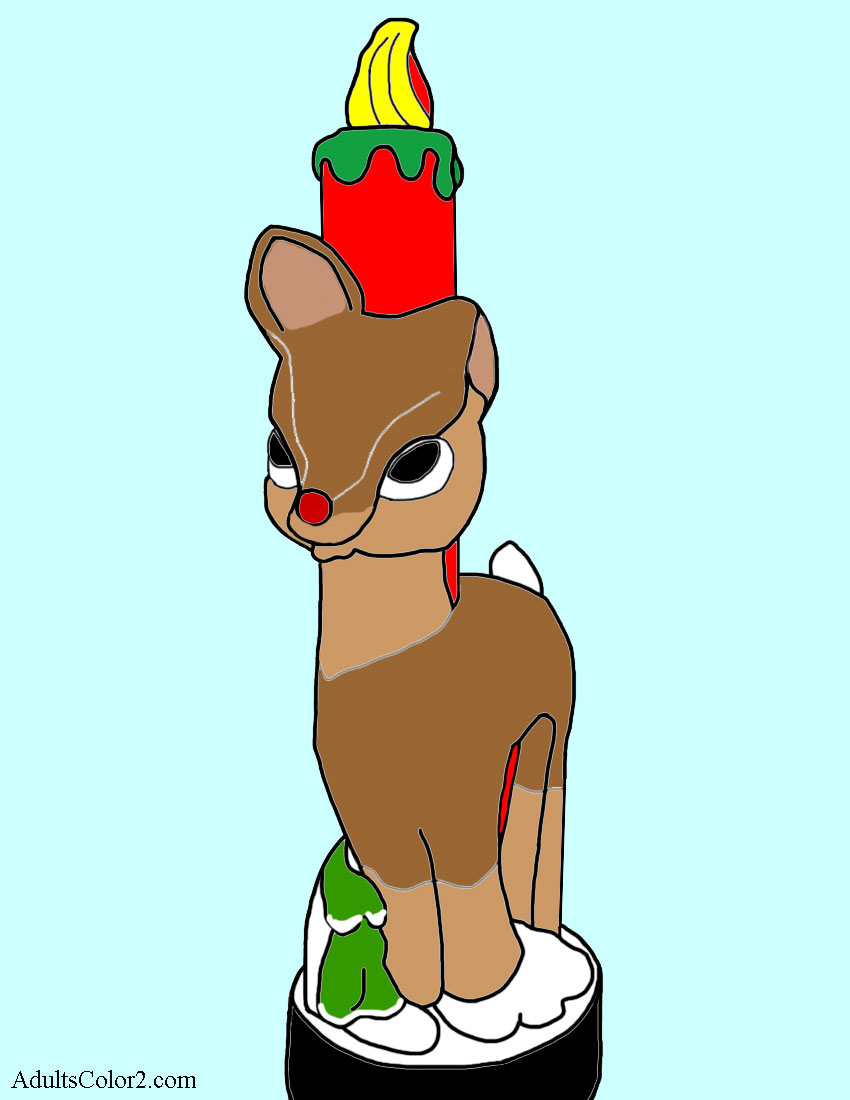 You do not want to meet this Rudolph on a foggy Christmas night or anytime! 
This dude has 'tude.  Or is he possessed? He's certainly lacking the spirit of this season.  Maybe Halloween is more his scene, if you know what I mean.

Rudolph was created from an vintage blow mold decoration.


Ho, ho ho! Time to go.  Gotta make some more adult coloring pages for your holiday enjoyment.

Source:  Images are derived from Wikimedia Public Domain images or my own photos.