Cute Cate Coloring Pages...
Caught in the Act!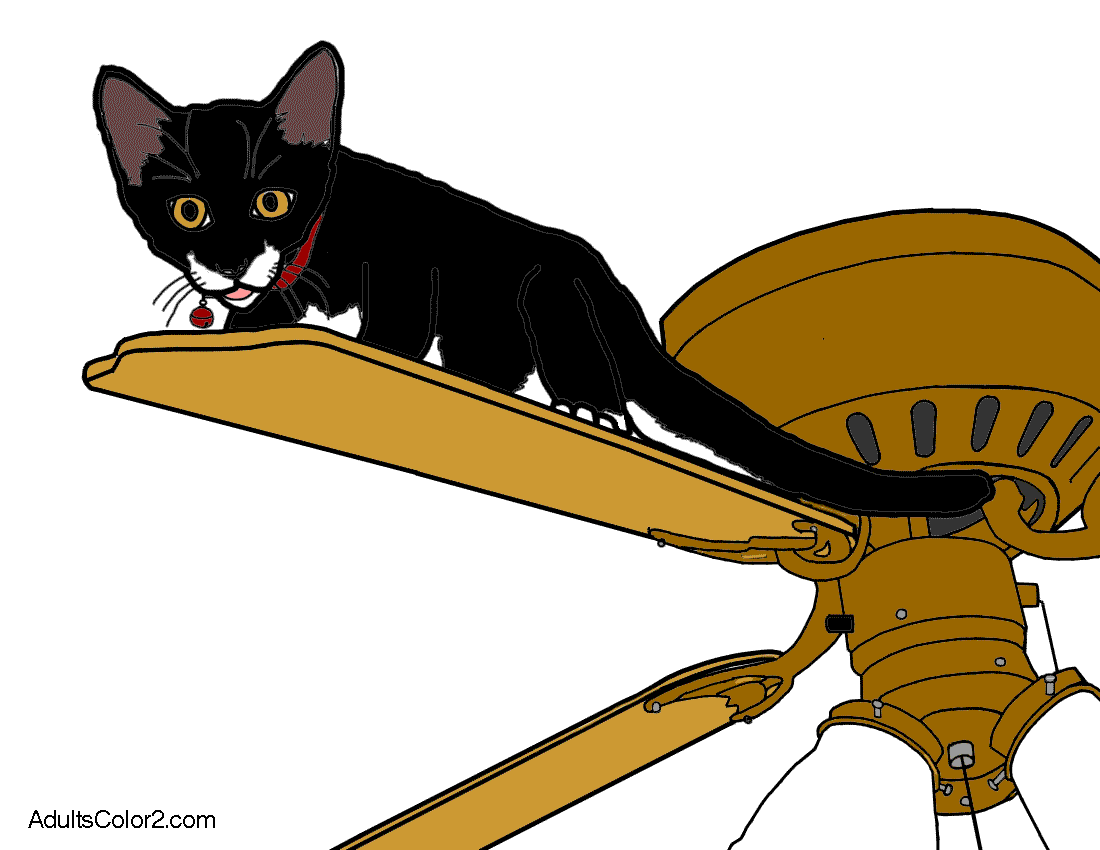 Those darn cats can do some amazing things!  Just take a look at these cute cat coloring pages.

These silly felines have been busy.  Sneaking beer, scratching records, earning top-dog status and more.  Bad kitty!

You must admit these tricky little tigers are an unending source of entertainment.  Check them out.

Crocked Cat!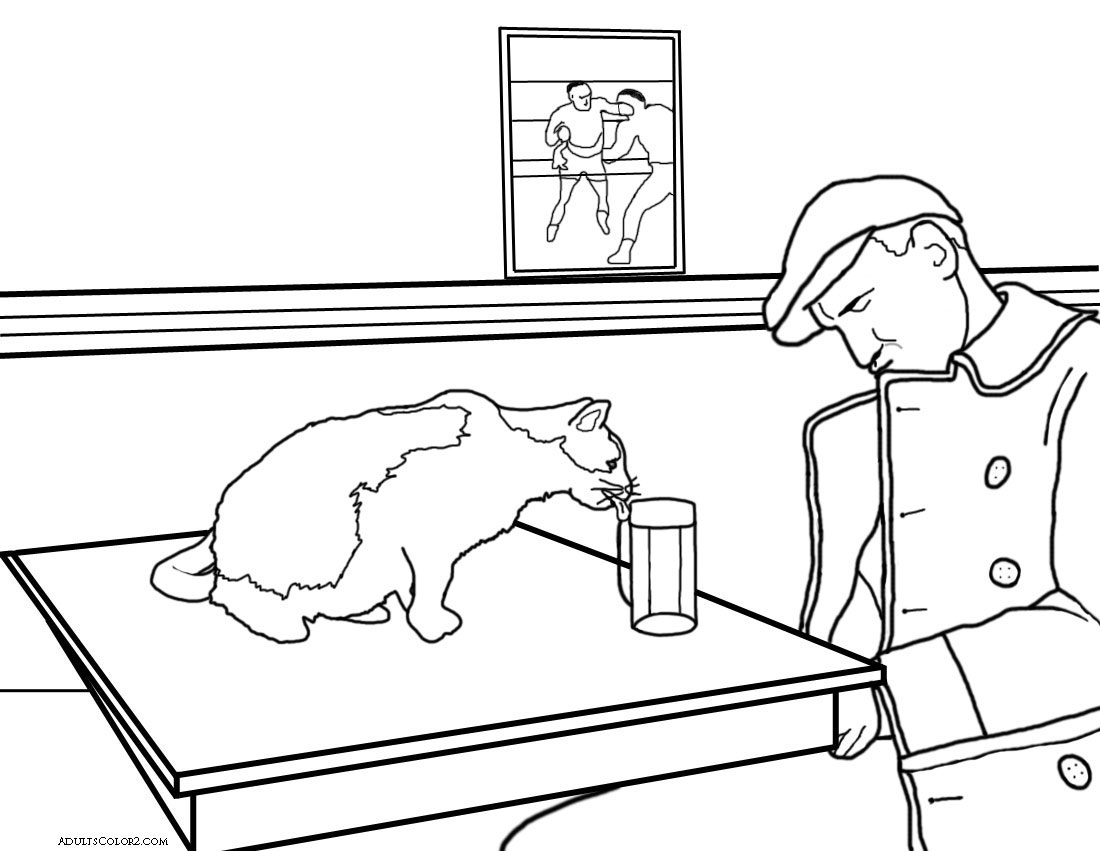 You snooze you lose around this tabby!  She's wasting no time licking this guy's lager.
Hope he doesn't catch her purloining his brew.   Could result in a to-do!
Is this feline sleeping one off?  Maybe.  He's certainly drained! (Bad I know, but at least it wasn't gutter humor, or was it?)
Cats do pick some interesting napping spots!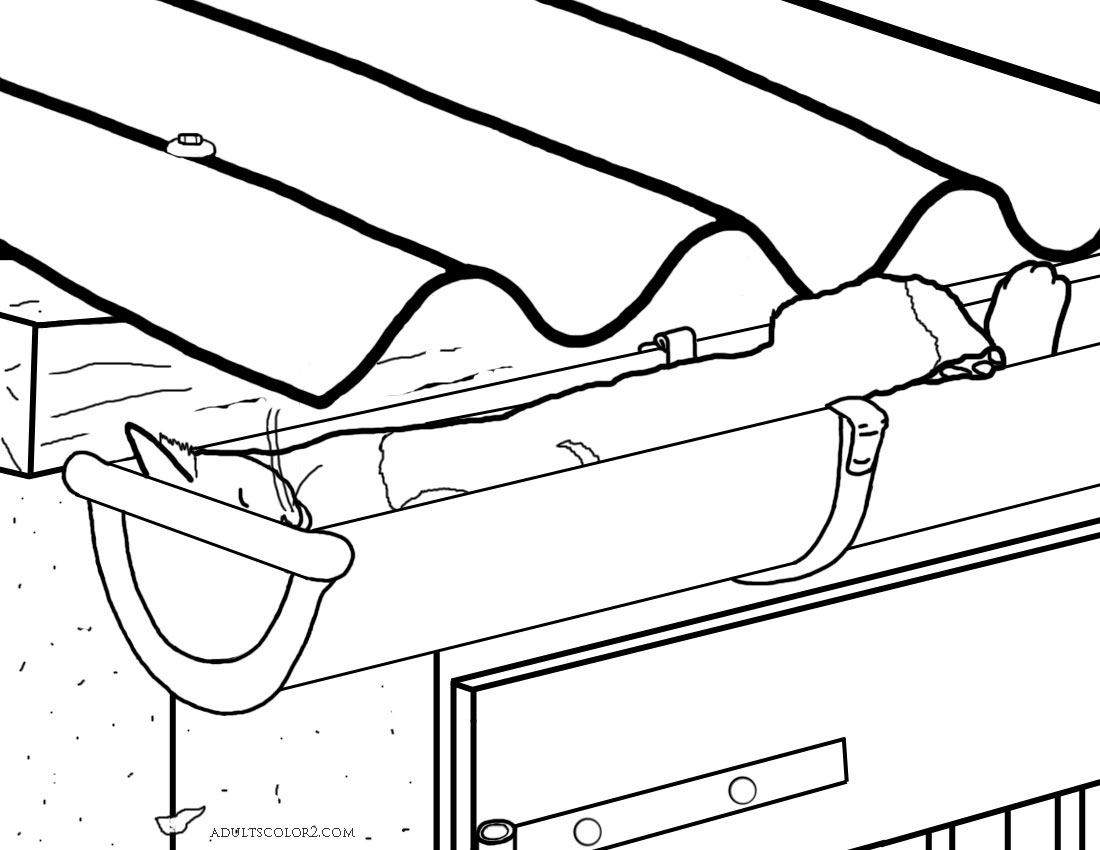 Cool Cat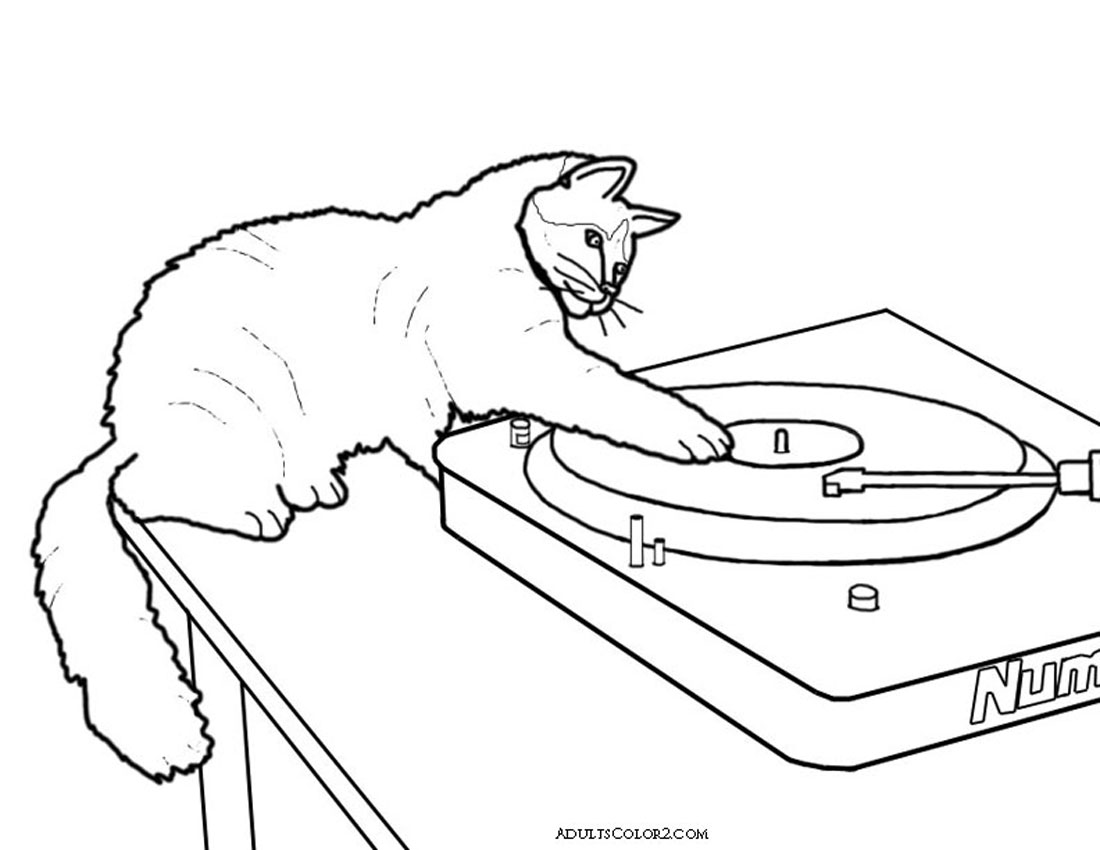 I believe we have have a DJ wannabe.   Hope she doesn't use her claws when she scratches that platter.
Think she's ready to hire?
Maybe not but it makes a cute cat coloring page!
Top Cat Now Top Dog

Poor puppy!  Looks a little shocked to be displaced by this controlling cat.
She looks pretty satisfied to be the top dog in this yard.  How long can she hold off the hound?

I think she will lose interest when the dinner bell rings.  I know I would. ;)
Bird Brain?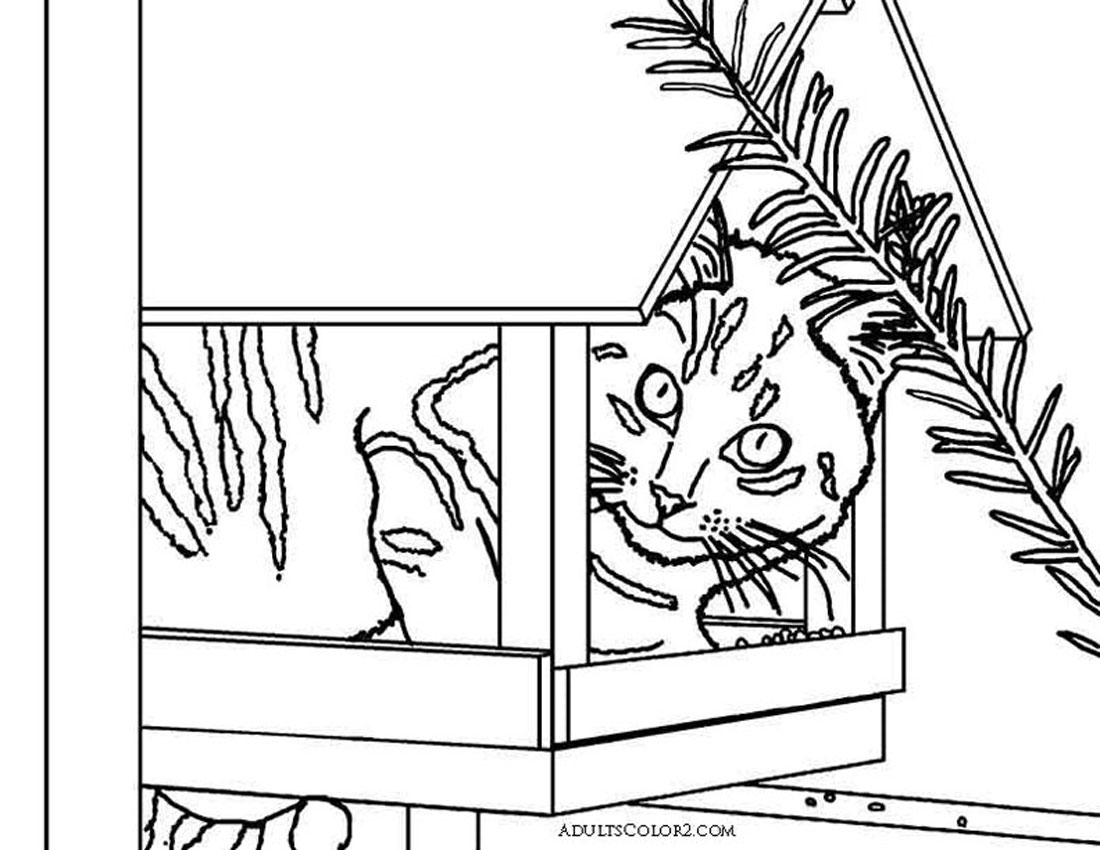 Well, at least birds on the brain.  Not sure this strategy is going to work.  You know (guess she doesn't?) birds aren't blind!
If she has seeds on her tongue and holds verrrrry still...maybe.  What do you think?
Cute though, isn't it?
Puny Pumas

Here's a couple of mountain lion wannabes.  They've mastered the element of surprise requirement!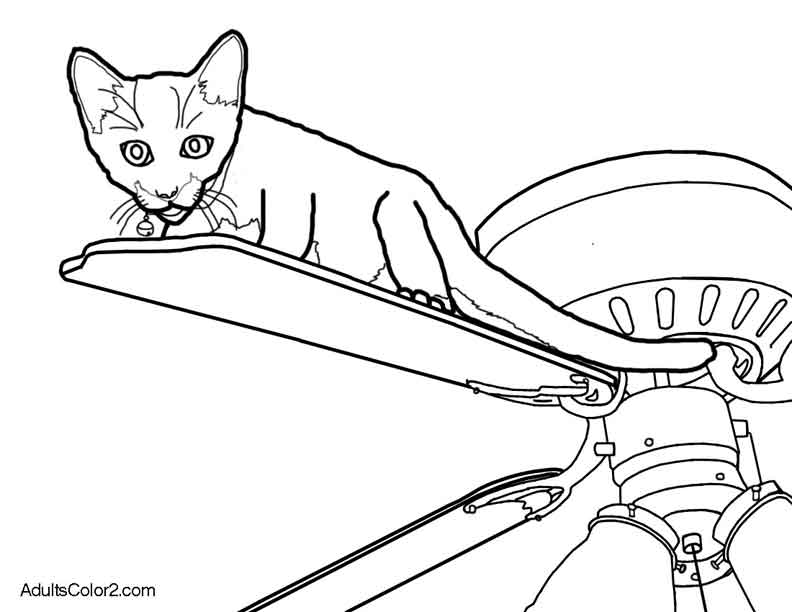 But...I think they're a little light in the weight department.  Whew!  We humans are safe.  Birds and lizards beware!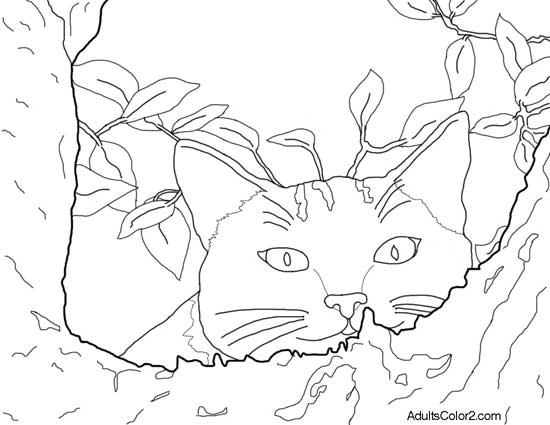 Hope you enjoyed the fabulous feats of the felines.  Come back for more meowham!

Return to Cat Coloring Page
Homepage