Christmas Coloring Pages...Challenging and Fun!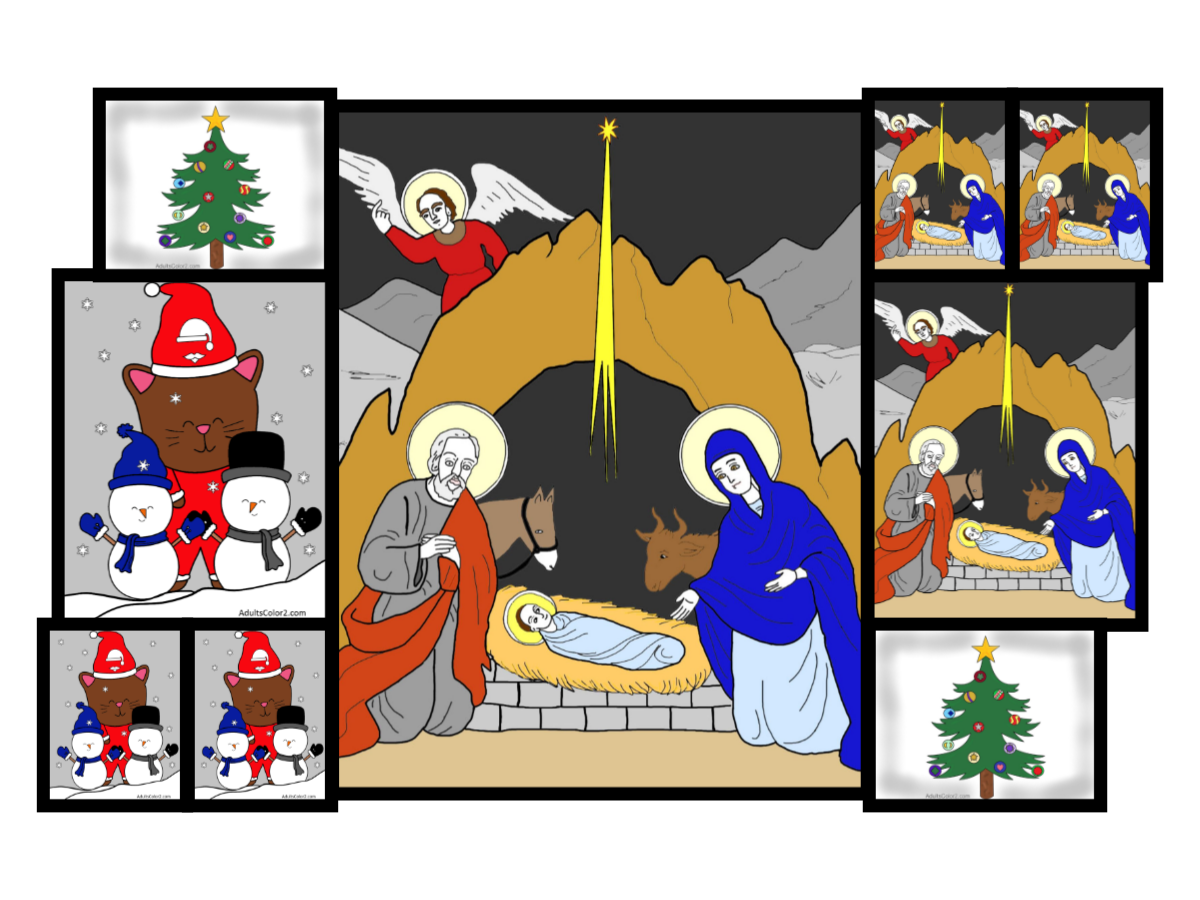 A collage of Christmas pages to help make your holiday more fun.
A mass of Christmas coloring pages to entertain you!  You'll find some traditional holiday images, sure.  But you'll also see some slightly wacky but never tacky(I hope) pictures.
Nativity scenes, decorated trees, plain trees, ornaments, angels, cats and stacks of Santas await you!  Some are a bit challenging to color others are simple.
Take a look and pick a few to do.

---
Popular Christmas Pages for Coloring

The first Christmas beneath the star of Bethlehem.
Traditional depictions of iconic holiday images.   Nativity scenes in a variety styles.  Angels, elves, wreaths, stockings and...see more

---
Your second block of text...
---
Santa Coloring Pages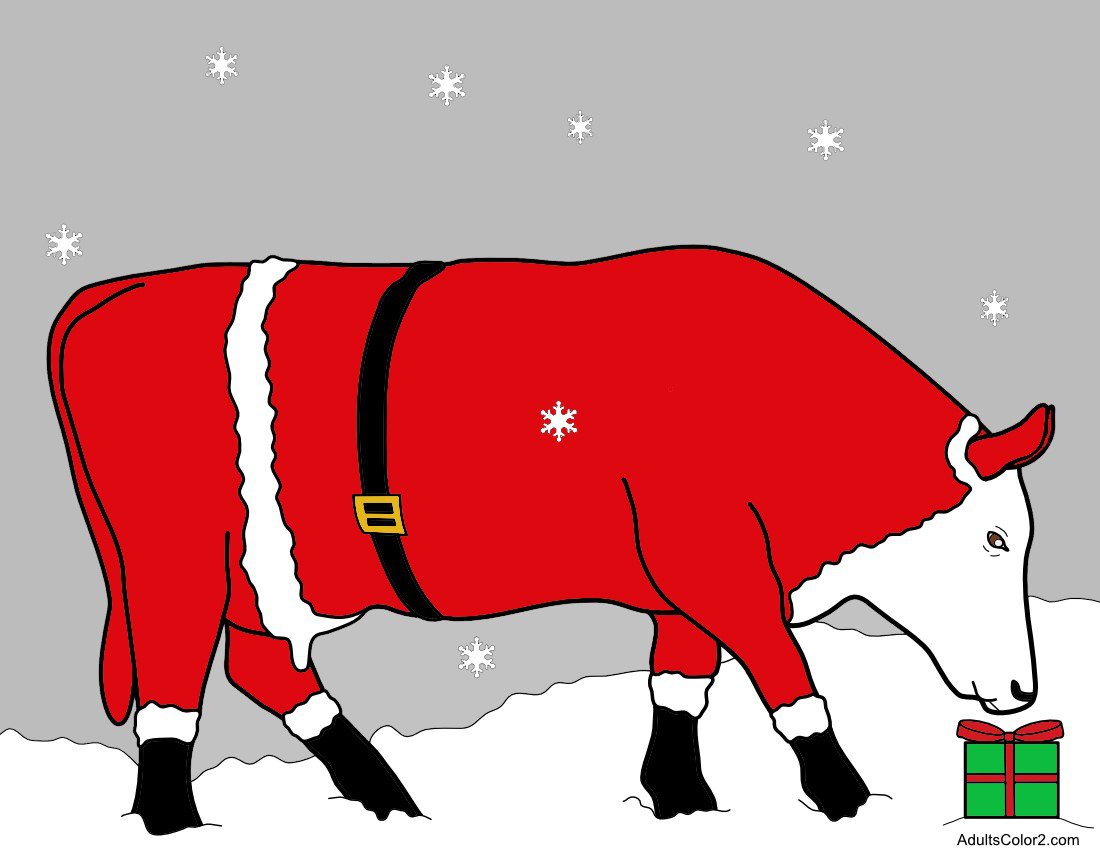 Santa Cow can deliver her gifts with out a sleigh!
As you may have guessed from the picture, these Santa pages are a little uncowventional. 
Yes, Santa cow has come to town so watch out for the unwrapped presents she's leaving around!
Some traditional jolly fellows have tagged along.  But some foreign have too.
Take a gander before the scary  Santas come looking for you!
Learn more...

---
---
Christmas Tree Coloring Pages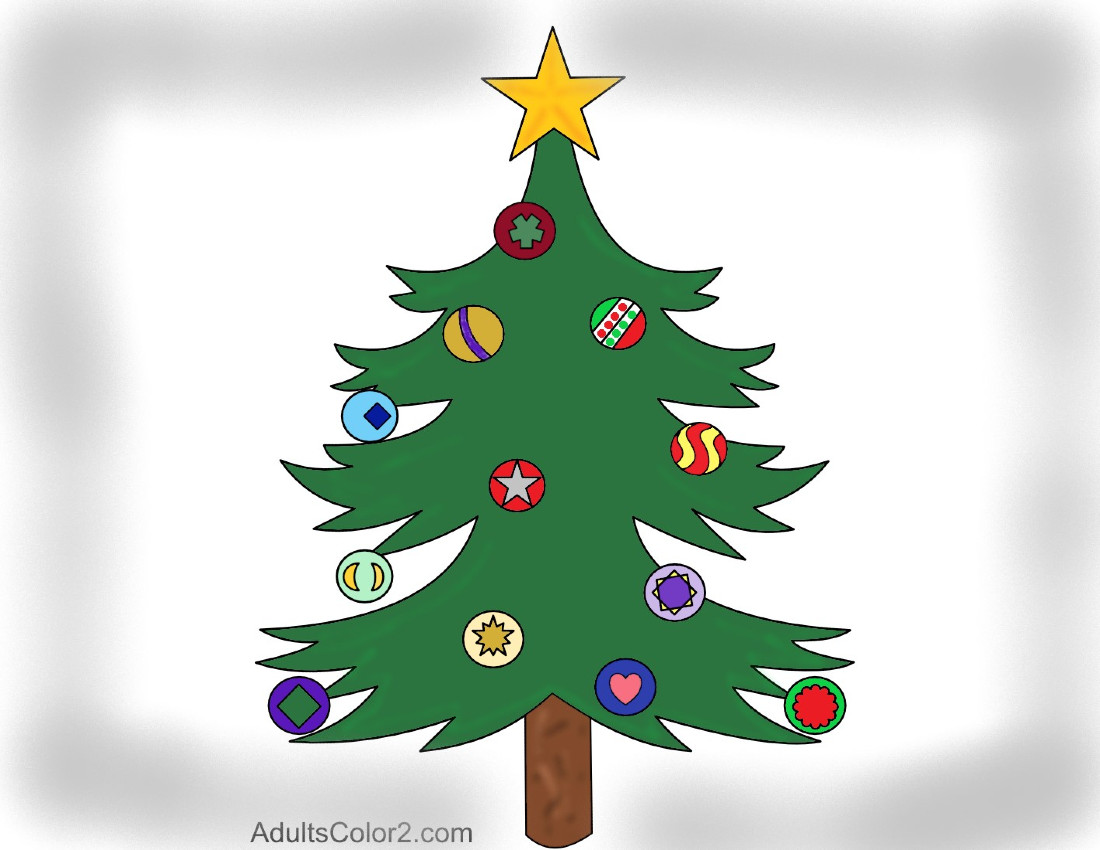 A tidy Yuletide tree ready for Thee!
Come to the Forest of Firs to pick your favorite type of tree!  Some are decorated some not.  Surely one will capture your heart and with it you can practice your art!
There's more to see than just a tree.  Ornaments and finials...see more

---
---
Christmas Cat C0loring Pages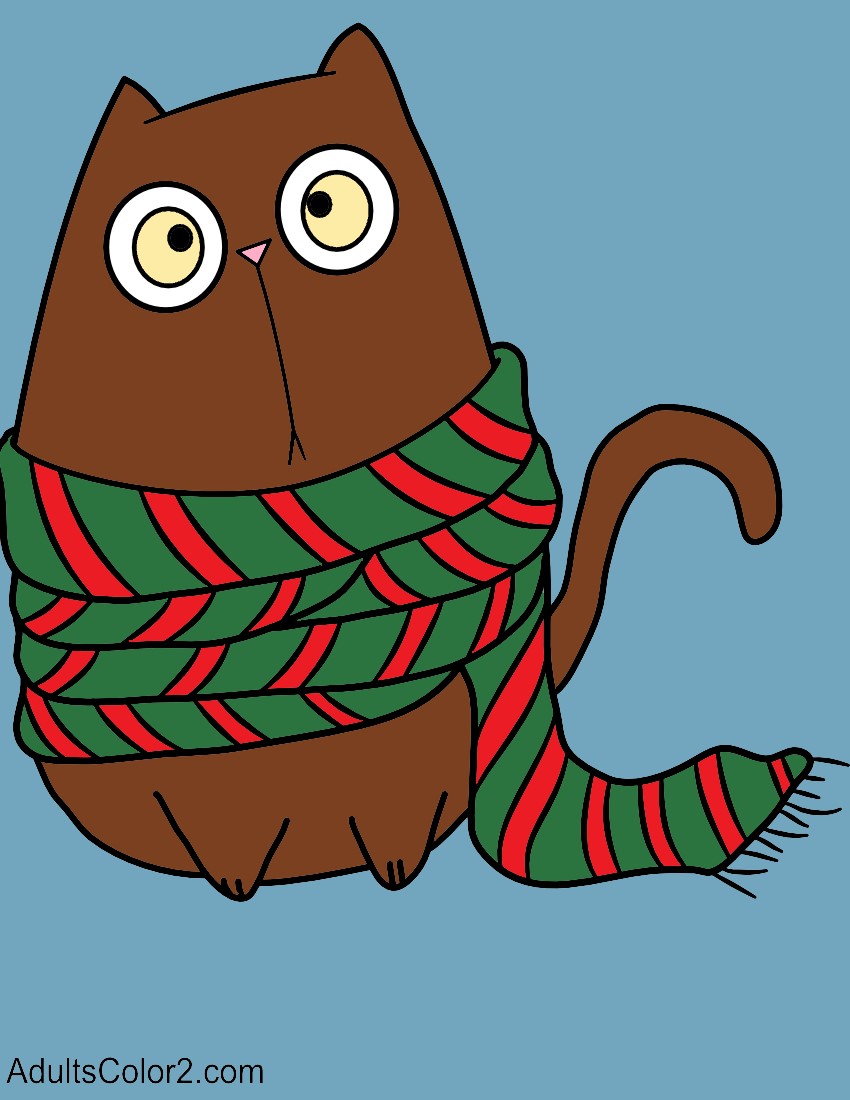 Join that distraught looking fellow on the left.  He's about to experience a Christmas Cat Holiday Disaster!
You probably don't want to miss it.
There are kitties on the page that know how to celebrate without calamity.
So check it out! 

---
 Merry Christmas or Happy Holidays!  Whichever way you prefer to say it, make sure you celebrate it.  Come back often to Christmas Coloring Pages for a festive page.